A true ninja is not just someone who wears black, drops down from the ceiling and slices everything into pieces.
We specialized in crafting beautiful, custom WordPress websites that convert!
We design, develop and utilizing the proper tools and strategies that make your website an effective tool to generate new businesses.
We help to formulate a strong plan and implement the right website, packed with the tools you need, to get the results you want.
Our team has made a commitment not to do business as usual. Ninjadevs was created on the idea of creating holistic, interactive solutions that integrate with brand identity, solutions that take services from idea to final product, and solutions that marry creativity and technology seamlessly.

Ninjadevs has a carefully selected staff of professional designers, writers, developers, project managers, marketers and SEO specialists. This ensures that you get the best results by having the right team on board.

At NinjaDevs, we make your choice easy by providing you with cheap and reliable services. Our skilled professionals on board will help you fight your way through the path, to the success of your digital business and facilitate you, in order to get all your valuable services under one reliable roof, without spending too much money.
Our vision is to help you grow in a reasonable way that makes sense for your company. We specialize in finding comprehensive solutions to all your needs so that you maintain and grow your infrastructure as well as effectively manage your costs with little to no hassle.
From our custom websites designs and applications to our excelsior IT customer support, we have the right solution for you.
Our Shinobi's
Georgio Rigantoni


Fearless in the face of death. Unbeaten in combat. Invisible as a ghost. Yet he never became a ninja master because he's always failed the most important ninja skill – the tea ceremony.
The taste is just as deadly as his katana. Filled with rage, he has sworn to cut down any master ninja who crosses his path.

Personal quote: "Would you like some tea?"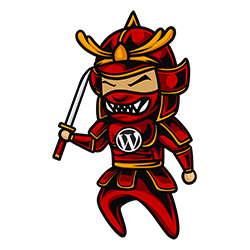 Tsatsanarou Kostano


Being the last samurai is a tradition over one thousand years old, passed down from father to son. This guy has been exposed to digital hazard. Maniac with speed optimization and lots of nut kicking technics. So yeah, you guessed it, the tradition ends with him.

Personal quote: "Honor. Respect. WordPress."
Georgato Katako

Georgato was a spy, he had lots of opportunities to come across various bugs & glitches and fight with them. So, of course he acquired many martial arts. The mission of a master is to keep all information safe and elimitate downtimes.

Personal quote: "With age come wisdom, compassion and gentleness. Also arthritis, prostate problems and ungrateful grandchildren."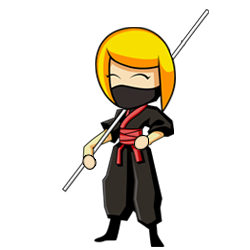 Maliya Takoka

Children of darkness Maliya practiced in the arts of Digital Ninjutsu Marketing in the mist-shrouded mountains of medieval Japan.

Personal quote: "Even though Ninjas disappeared over four hundred years ago, their teachings still pervade martial arts to this day. And they can help us be more resilient and resourceful in the face of difficulty or hardship."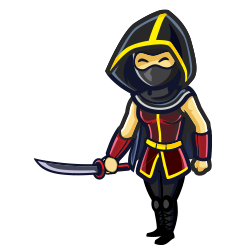 Rini Li

Rini's secret teachings of the Ninjas are based upon the ancient Chinese lore of the four elements: earth, water, fire and wind. It may sound esoteric, but this wisdom is really practical. It can help us find new perspectives when we get stuck in life.

Personal quote: "Do not pray for an easy life, pray for the strength to endyre a difficult one"
Yin & Yang Spirit

The meaning of yin and yang is that the universe is governed by a cosmic duality, sets of two opposing and complementing principles or cosmic energies that can be observed in nature.

Yin-yang exists within our interactions with each other such as giving and receiving or talking and listening. 
Proudly Australian
Owned And Operated
Choosing a company that operates onshore means it's under strict Australian regulations and consumer laws and don't forget you're supporting local workers and their families. Ninjadevs is Proudly Australian Owned and Operated. Buy Aussie Made Products to keep jobs local and keep Australia great!
Creating and offering value 
We coordinate with all the vital resources in the chain of construction and design to produce superior results. Plus, our objective is also to help you save time and money, and we do this by eliminating excessive details, asking for contingency amounts and offering transparency across the board. You can be confident of a project that's completed on time and of the highest quality.
Contact Us